Author bio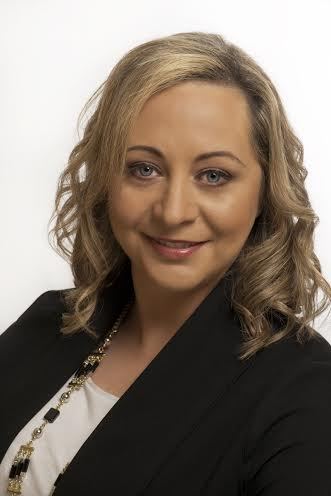 Siobhan Davis - book author
Subscribe to the Kennedy Boys newsletter to read exclusive bonus scenes and advance samples of new romance releases. http://eepurl.com/cpxkFP

USA Today bestselling author Siobhan Davis writes emotionally intense young adult and new adult fiction with swoon-worthy romance, complex characters, and tons of unexpected plot twists and turns that will have you flipping the pages beyond bedtime!

Siobhan's family will tell you she's a little bit obsessive when it comes to reading and writing, and they aren't wrong. She can rarely be found without her trusty Kindle, a paperback book, or her laptop somewhere close at hand.

Prior to becoming a full-time writer, Siobhan forged a successful corporate career in human resource management.

She resides in the Garden County of Ireland with her husband and two sons.

Join the author's SFF mailing list to receive free e-books PLUS additional bonus content not available anywhere else: http://eepurl.com/bZaUm9

Follow the author's blog: http://myyanabookobsession.com

Connect with Siobhan:

Website: www.siobhandavis.com
Twitter: @siobhandavis
Facebook: AuthorSiobhanDavis
Instagram: siobhandavisauthor

Recommended Reading Age:
*True Calling series - 14+
*Saven series - 15+
*Kennedy Boys series - 17+
*Alinthia series - 18+

Siobhan Davis is the author of books: Cruel Intentions (Rydeville Elite #1), Inseparable, When Forever Changes (Forever Love #1), Sweet Retribution (Rydeville Elite #3), Resurrection (The Sainthood - Boys of Lowell High #1), Twisted Betrayal (Rydeville Elite #2), Surviving Amber Springs, Rebellion (The Sainthood - Boys of Lowell High, #2), Incognito, Finding Kyler (The Kennedy Boys, #1)
Author Books
01
In the power struggle between two elite groups, one feisty girl will bring them to their knees…

Life is a cruel game where only the most ruthless survive. It's a truth my mother rebelled against, and she paid for it with her life. Now, I play their game. Publicly accepting the destiny that lies in wait for me when I turn eighteen.

But, behind closed doors, I plot my escape.

Trent, Charlie, and my twin, Drew, rule the hallways of Rydeville High with arrogance and an iron fist. I execute my role perfectly, hating every second, but they never let me forget my place in this world.

Everyone obeys the rules. They have for generations. Because our families have always been in control.

Until Cam, Sawyer, and Jackson show up. Throwing their new money around. Challenging the status quo. Setting hearts racing with their gorgeous faces, hot bodies, and bad boy attitudes.

Battle lines are drawn. Sides are taken. And I'm trapped in the middle, because I made a mistake one fateful night when I gave my V-card to a stranger in a blatant F you to my fiancé.

I thought it was the one thing I owned. A precious memory to carry me through each dark day.

I couldn't have been more wrong.

Because the stranger was Camden Marshall, leader of the new elite and my perpetual tormenter. He hates me with a passion unrivaled, and he won't be the only one. Fire will rain down if the truth is revealed, threatening alliances, and the power struggle will turn vicious.

My life will hang in the balance.

But I'll be ready, and I'm not going down without a fight.

Due to mature content and themes this book is recommended to readers eighteen and over.
02
A childhood promise. An unbreakable bond. One tragic event that shatters everything.

It all started with the boys next door…

Devin and Ayden were my best friends. We were practically joined at the hip since age two. When we were kids, we thought we were invincible, inseparable, that nothing or no one could come between us.

But we were wrong.

Everything turned to crap our senior year of high school.

Devin was turning into a clone of his deadbeat lowlife father—fighting, getting wasted, and screwing his way through every girl in town. I'd been hiding a secret crush on him for years. Afraid to tell him how I felt in case I ruined everything. So, I kept quiet and slowly watched him self-destruct with a constant ache in my heart.

Where Devin was all brooding darkness, Ayden was the shining light. Our star quarterback with the bright future whom everyone loved. But something wasn't right. He was so guarded, and he wouldn't let me in.

When Devin publicly shamed me, Ayden took my side, and our awesome-threesome bond was severed. The split was devastating. The heartbreak inevitable.

Ayden and I moved on with our lives, but the pain never lessened, and Devin was never far from our thoughts.

Until it all came to a head in college, and one eventful night changed everything.

Now, I've lost the two people who matter more to me than life itself. Nothing will ever be the same again.

A standalone new adult contemporary romance with a happy ending. Only suitable for readers aged eighteen and older due to mature content and possible triggers.
03
Gabby

Looking back, I should have seen the signs. Perhaps I did, but I subconsciously chose to ignore them.

From the time I was ten, when I first met Dylan, I knew he was my forever guy. Back then, I couldn't put words to what I was feeling, but, as the years progressed, I came to recognize it for what it was—soul-deep love. The kind only very few people ever get to experience.

Dylan was more than just my best friend, my childhood sweetheart, my lover. He was my soul mate. We were carved from the same whole—destined to be together forever.

Until he changed.

And I believed I was no longer good enough.

Until he shattered me so completely, it felt like I ceased to exist.

And I'd never experienced such heart-crushing pain.

Until he leveled me a second time, and I truly wanted to die.

But I had to stay strong because I wasn't alone in this cruel twist of fate.

I look to the sky, pleading with the stars, begging someone to tell me what I should do because I don't know how to deal with this. I don't know how to cope when my forever has changed, and I can't help wondering if I had seen the signs earlier, if I'd pushed him, would it have been enough to save us?

Or had fate already decided to alter our forever?

Due to mature content and potential triggers this book is only recommended to readers over the age of eighteen.
04


He thinks he's destroyed me. Broken me beyond repair.

But he always underestimates women.

All he's done is reinforced my resolve. I won't stop until justice prevails and he gets what's coming to him.

Kaiden is the only light in the darkness. He gives me the strength to continue fighting for the future we both crave—a world where we are free to love one another and make our own choices.

Until then, the charade must continue.

Game on.

This concludes Abby and Kai's romance. 106k words, full-length novel. This is a dark romance, and some scenes may be triggering. Only recommended to readers aged eighteen and older.
05
A new dark romance from the USA Today bestselling author of the Rydeville Elite series.

Everything changed the night my dad died.

The night I met Saint, Galen, Caz, and Theo.

Those manipulative a-holes set out to ruin me after our hot night together, but they didn't realize you can't destroy something that's already broken. And it only works if the victim cares.

Which I don't.

Because I've been in hell for years, and nothing penetrates the steel walls I've erected.

Until The Sainthood decides I belong to them and cracks appear in my veneer. Their cruel games, harsh words, and rough touch awakens something inside me, and now, I'm in trouble.

They draw me deeper into their dangerous world, until I'm in the middle of all the violence and gang warfare, tangled up in all the secrets and lies, and there's no turning back.

Because they own me.

And nothing has ever felt so right.

I'm exactly where I should be.

But with enemies on all sides, survival becomes a deadly game with no guarantees.

And, sometimes, saints become sinners.

Due to mature content, this book is recommended to readers aged eighteen and over. This is a full-length reverse harem dark romance novel with enemies-to-lovers/bullying themes. Cannot be read as a standalone and ends with a cliffhanger. Book 1 of 3.
06


But the man I love refuses to let me go, and he's hell-bent on protecting me at all costs.

Except he's far too late.

Kaiden's betrayal fuels the anger flowing through my veins, and now our roles are reversed—I'm the hunter, and he's my prey. I enjoy torturing him, lying to him, and letting him believe in false truths that were never our reality.

Until the stakes are raised, and I'm forced into playing their game again. Only this time, it's not just my life hanging in the balance.

I thought he'd done his worst. That he didn't have the power to hurt me anymore.

But I was wrong.

His depravity knows no bounds, and now, he's taken everything from me.

This time, it means war, and I'm taking no prisoners.
07
Let him who is without sin cast the first stone…

I'm the second-most hated person in Amber Springs.

First place honors go to my twin, Ethan; however, hate isn't a strong enough word to convey how people feel about him.

Not that I blame anyone—some days, I hate him too. Mostly, I'm just lost and afraid, drowning in a sea of betrayal and guilt, wondering how this happened right under my nose.

There's no choice but to leave. To move clear across the country in a last-ditch attempt to start over.

Transferring to a new school midway through senior year is hellish for most people. For me, it's a welcome relief—until someone discovers our secret and now everyone knows.

The pointing, whispering, and scathing looks follow me around again, and I'm back to square one. Except, this time, I'm not alone.

Axel, Skeet, and Heath took me under their wing from the minute I arrived here. I've no idea why three of the hottest guys in town took any interest in me or why they continue to have my back, but I'm so grateful to have them in my corner.

Because, right now, they're the only reason I'm not following my brother into an early grave.

This is an upper YA/NA standalone. Due to sensitive content and possible triggers, this book is recommended to readers aged 18 and older.
08
he betrayed me, and now, the game has entered a new level.

Galen did me a favor, reminding me the only person I can count on is myself, and I'm more determined than ever to avenge my father's death and avoid the destiny Sinner has mapped out for me.

Saint is used to calling the shots, but there are new rules, my rules, and if he wants me in his life, and in his bed, he'll toe the line. They all will, because I can't pull this off alone, and they owe me.

Sinner thinks he's in control, but forcing me into initiation plays right into my hands. War has come to Lowell as rival gangs battle The Sainthood for ultimate power, and I enjoy rebelling from the inside, placing more obstacles in Sinner's path while I exact my revenge.

But I'm not some innocent thirteen-year-old anymore—I have blood on my hands and lethal enemies on my tail.

I'm playing a dangerous game, especially where my heart is concerned, but there's no turning back. I haven't come this far to walk away empty-handed, and the more secrets we uncover, the more we realize how far-reaching the betrayal and corruption extend, and there's no choice anymore.

The Sainthood must be taken down, and we're the only ones who can do it.
09
USA Today bestselling author Siobhan Davis.

A troubled popstar forced into hiding… A sweet small-town girl overcoming tragedy… And the kind of love that only happens once in a lifetime.

Dakota's dreams of attending Juilliard were shattered the night tragedy struck her family. It's one year later, and she's now enrolled at a local university trying to piece her life back together.

Shawn is one of the world's most famous faces, having lived under a spotlight since his star exploded when he was fourteen. Now jaded by an industry forcing him to perform music he no longer enjoys, he craves normalcy and the opportunity to rediscover his muse. When a crazy stalker gets too close, and death threats start mounting, Shawn's management team comes up with a plan—one which will allow him to work on his latest album while staying incognito on a college campus.

Romance is the last thing on Dakota's mind, but after she crosses paths with a hot, prickly cutie with rock-hard abs and smoldering good looks, she can't shake him from her thoughts.

Shawn can't afford to bring any girl into his fucked-up life, but the gorgeous blonde with the sad blue eyes captivates him in a way no girl ever has, and he finds himself falling hard and fast.

But outside forces are conspiring against them.

When danger draws closer, and secrets are revealed, will their love survive?
10
An alternate cover edition of this ASIN can be found here.
Two fractured hearts and a forbidden love they can't deny.
You shouldn't want what you can't have…
Faye Donovan has lost everything. After her parent's tragic death, she's whisked away from her home in Ireland when an unknown uncle surfaces as her new guardian.
Dropped smack-dab into the All-American dream, Faye should feel grateful. Except living with her wealthy uncle, his fashion-empire-owning wife, and their seven screwed-up sons is quickly turning into a nightmare—especially when certain inappropriate feelings arise.
Kyler Kennedy makes her head hurt and her heart race, but he's her cousin.
He's off limits.
And he's not exactly welcoming—Kyler is ignorant, moody, and downright cruel at times—but Faye sees behind the mask he wears, recognizing a kindred spirit.
Kyler has sworn off girls, yet Faye gets under his skin. The more he pushes her away, the more he's drawn to her, but acting on those feelings risks a crap-ton of prejudice, and any whiff of scandal could damage the precious Kennedy brand.
Concealing their feelings seems like the only choice.
But when everyone has something to hide, a secret is a very dangerous thing.
Will I enjoy this book?
Full of scandal, dysfunctional families, teen soap-opera-style angst and drama, secrets and lies, mean girls and catfights, lust and love, book one in the unputdownable Kennedy Boys series will have you flipping the pages' way beyond bedtime! Only suitable for readers aged seventeen and older due to mature content and language. Please note this book contains a forbidden love theme featuring first cousins and a cliff hanger. It is not a standalone read.
Books in this Series
Finding Kyler
Losing Kyler
Keeping Kyler
The Irish Getaway - optional short novel
KENNEDY BOYS STANDALONE NOVELS
Loving Kalvin- friends-to-lovers second chance romance
Saving Brad - enemies-to-lovers romance
Seducing Kaden - second chance/forbidden romance
Forgiving Keven - second chance romance
The three Kyler books must be read together. Thereafter, every book in the series will focus on a single Kennedy boy and his love interest, and they will be standalone titles with an HEA and no cliff hanger.