Author bio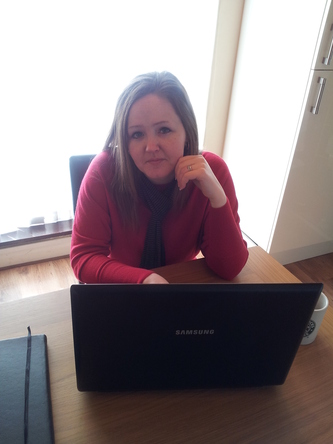 Suzanne Wright - book author
Suzanne Wright lives in England with her husband, two children, and her Bengal cats. When she's not spending time with her family, she's writing, reading, or doing her version of housework - sweeping the house with a look.
Suzanne Wright is the author of books: Feral Sins (The Phoenix Pack, #1), Wicked Cravings (The Phoenix Pack, #2), Here Be Sexist Vampires (Deep In Your Veins, #1), Burn (Dark in You, #1), Carnal Secrets (The Phoenix Pack, #3), From Rags, Spiral of Need (The Mercury Pack, #1), The Bite That Binds (Deep In Your Veins, #2), Dark Instincts (The Phoenix Pack, #4), Savage Urges (The Phoenix Pack, #5)
Author Books
01


Having always disliked shifter politics, Trey Coleman hadn't bothered trying to form alliances with other packs. Now that his uncle – a wolf with many alliances – means to take Trey's territory and his pack, he has no option but to form some alliances of his own very quickly or he'll be easily outnumbered in the upcoming battle. He figures that the easiest way to do that would be to mate with a female whose Alpha is powerful and influential. There's only one problem with that – he would then be stuck with her, and the last thing Trey wants is a mate. When he hears of Taryn's situation, he offers her a deal – if she falsely claims he's her true mate and allows him to claim her, he'll save her from her arranged mating and then let her leave after the battle with his uncle is over.

Sounds like a pretty straightforward deal...but soon Taryn and Trey realize they got more than they bargained for. Their mating instincts to protect and possess are weighing on them, they crave each other's touch and company, and their inner wolves don't like it whenever they're apart. Add in that they'll have to deal with this for an entire three months until the day of the battle finally arrives, and they've got themselves a recipe for disaster – or maybe for something quite the opposite.

Warning: This novel contains an extremely sarcastic Alpha female, a broody possessive Alpha male, bitter in-laws, voyeuristic enforcers, a whole lot of dirty talk, and steamy bedroom battles for dominance. Reader Advisory: This book also contains a graphic ménage scene - not for the faint-hearted.
02


As the pack Beta, Dante doesn't have the space or time in his life for a relationship. As such, he ignores his intense hunger for the willful – and sometimes crazy – Jaime. Yet when her flirtations abruptly end, Dante finds that he doesn't like losing her attention. He finds something else too – Jaime's hiding something. Determined to uncover her secret, he sets out to break through her defenses, even though being around her intensifies his cravings for her. What he finds is a problem that Jaime is convinced not even a powerful Beta can solve.
03


The Grand High Master, however, sees her potential and offers her the position of Jared's co-commander to help train the newest squad in time for the impending attack on his home. Sam has to demonstrate to Jared and the squad of chauvinists why it is incredibly foolish to underestimate a wilful, temperamental, borderline-homicidal Sventé female.

Warning: This novel contains an iron-willed female vampire with an energy whip, a sexist male vampire who is determined to have her, explicit vampy sex, and a romance story with real bite.
04


As Prime of his Las Vegas lair and a successful businessman, Knox Thorne is used to being in control. He's also used to people fearing and obeying him. Harper does neither, which unexpectedly amuses him. Unpredictable, elusive, and complex, she draws Knox and his inner demon like nothing ever has. Knox is used to getting what he wants, and he wants Harper. He'll have her, and he'll keep her safe from the threat that looms over her. Because Knox protects what's his. He won't allow anyone to take her from him. Even if it will mean letting the demon inside him rise and wreak the havoc it was created to make.
05
A pack Alpha and his estranged, true mate wrestle with painful secrets, ruthless enemies, and their own irresistible attraction, in the sexy third book of the Phoenix Pack series.

Half-shifter Shaya Critchley may hold a submissive role in her pack, but she's done taking orders. After her Alpha wolf mate refused to claim her—but committed to interfering in her life—she took off. Now she hides from him, posing as a human in a town full of anti-shifter extremist groups. She thinks he'll never find her again, and that suits her just fine. But she's wrong.

Nick Axton can barely control his feelings for Shaya, but he could never claim her—not if he truly cares for her. The degenerative brain condition he keeps secret would ultimately leave her with a burden rather than a mate. But when Shaya runs away, Nick can't bear the thought of never seeing her again. After tracking her down, he discovers Shaya's feisty and passionate side in the process…a side he'd never seen before.

Under the menacing gazes of territorial local packs and violent human extremists, Nick vows to finally claim the spirited Shaya…and despite her initial resistance, Shaya just might find his fiery determination to be the ultimate aphrodisiac.
06


Connor McKenzie is busy trying to shake off his crazy ex-girlfriend – another woman who thought she could get around his no marriage rule – when he sees Jaxxon on the cover of a magazine. Remembering how close they had once been, he's shocked when she doesn't respond to his attempts to contact her and then acts indifferently to him when they meet. But Connor can't let it go. The only reason he had kept his hands off her ten years ago was that she had been younger than him. Now that they're adults, he isn't prepared to allow anything – not even Jaxxon – to stop him from having her.

Warning: This novel contains a bitchy female who curses like a sailor, a persistent alpha male who doesn't understand the word 'no', and explicit hot sex in some very public places.
07


But a girl doesn't exactly need special powers to know that Derren Hudson despises her entire kind. Disdain practically rolls off the Beta of the Mercury Pack . . . disdain mixed with a healthy dose of desire. And no matter how much the ruggedly handsome male appeals to her, this is one call of the wild she's determined to ignore.

After one betrayal too many, Derren doesn't have much use for Seers — except for Ally.

Forced into acting as her protector, he finds himself intensely and passionately drawn to the woman who incites his primal instinct to claim.

And when enemies target the pack, Ally's gift may be just what the Mercury Pack needs.

Can he put his distrust aside, or will he force himself to turn his back on the one woman who makes his inner beast howl?
08


Actually, yes they could. Due to a cruel twist of fate, something strange is happening to Sam –something that is changing her in ways she doesn't like or understand. With the help of Jared and those closest to her, she has to not only handle the threats to the Binding Ceremony, but find a way to fix what has been done to her – and fast.

Warning: This book contains a stubborn and occasionally homicidal female vampire, a powerful and overprotective male vampire who refuses to lose her, and scenes of a sexual, explicit nature.
09


No matter how aloof and unfazed Roni acts, Marcus can tell she wants him. When a brutal attack by a jackal pack forces them to work together, it's the perfect opportunity for Marcus to chip away at her defenses—until he falls into his own trap, completely unprepared for the intensity of their connection. Roni is the only one who's ever seen past his shifter charm and discovered the man hiding beneath it. And for Marcus, claiming Roni once will mean needing her forever.
10


As a volunteer at a shelter for lone shifters—the same one that rescued her—Makenna Wray has dedicated her life to finding homes for its residents. And when she discovers that a teen in her care is related to Ryan Conner, the broody, handsome-as-sin enforcer of the Phoenix Pack, she's eager to help connect the two. She just wasn't prepared to feel a connection of her own.

Lone wolves are loners for a reason—and most of them bad. Or so Ryan assumes until he meets the mysterious Makenna. Quirky and sensual, she seems to enjoy riling him, especially when she refuses to discuss her past. Although there is no mating bond, he's sure she's the one. All he has to do is be patient and wait. But when another pack's sinister Alpha comes sniffing around, threatening Makenna and her shelter, this enforcer is ready to let his wolf off the leash…