Author bio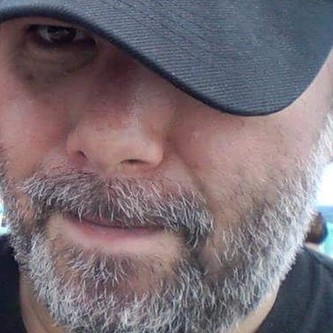 Joe Benítez - book author
Joe Benítez is an American comic book artist who has worked on such titles as "JLA", "Superman/Batman", "Detective Comics", "Supergirl", and "Titans" for DC Comics and "The Darkness" for Image Comics. He also co-created and penciled the sci-fi series "Weapon Zero" and the dark fantasy mini-series "Magdalena: Blood Divine" for Image. In 2005, Joe published his first creator-owned mini-series "Wraithborn" through Wildstorm. In 2009, he stepped in to finish up Michael Turner's run on "Soulfire". Joe is currently working on his steampunk adventure series, "Lady Mechanika".

http://www.joebenitez.com
Joe Benítez is the author of books: The Mystery of the Mechanical Corpse, Lady Mechanika #0, Lady Mechanika Vol. 2: The Tablet of Destinies, Lady Mechanika #1, Lady Mechanika, Vol. 3: The Lost Boys of West Abbey, Lady Mechanika: La Dama de la Muerte, Lady Mechanika #2 (Lady Mechanika, #2), Lady Mechanika, Vol. 4: Clockwork Assassin, Lady Mechanika #3 (Lady Mechanika, #3), Lady Mechanika, Vol. 5: La Belle Dame Sans Merci
Author Books
01


The tabloids dubbed her "Lady Mechanika," the sole survivor of a mad scientist's horrific experiments which left her with mechanical limbs. Having no memory of her captivity or her former life, Lady Mechanika eventually built a new life for herself as an adventurer and private investigator, using her unique abilities to solve cases the proper authorities couldn't or wouldn't handle. But she never stopped searching for the answers to her own past.

Set in a fictionalized steampunk Victorian England, a time when magic and superstition clashed with new scientific discoveries and inventions, Lady Mechanika chronicles a young woman's obsessive search for her identity as she investigates other mysteries involving science and the supernatural.

This volume collects the entire first Lady Mechanika mini-series The Mystery of the Mechanical Corpse, including its prequel chapter The Demon of Satan's Alley, plus a complete cover art gallery.
02
03


This volume collects the entire second Lady Mechanika mini-series The Tablet of Destinies (originally published as Lady Mechanika: The Tablet of Destinies #1-6), plus a gorgeous cover art gallery.

Story by M. M. Chen. Pencils by Joe Benitez & Martin Montiel. Colors by Mike Garcia.

160 pages, full color.
04
05
06
DIa de los Muertos celebration. But the festivities turn truly deadly after the arrival of the Jinetes del Infierno, the mythical Hell Riders. Collects the complete Lady Mechanika Day of the Dead special, La Dama de la Muerte.

08
09
10