Author bio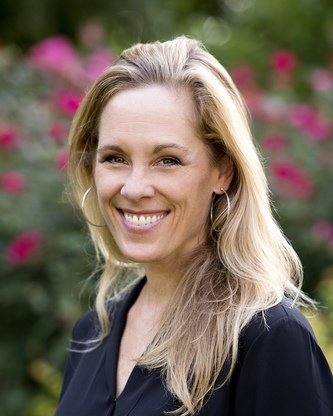 Katharine Ashe - book author
Katharine Ashe is the USA Today bestselling author of historical romances reviewers call "intensely lush" and "sensationally intelligent," including two Amazon's Best Romances of the Year. A professor of history and popular culture, she writes fiction because she adores the grand adventures and breathtaking sensuality of historical romance. For more information, please visit her at http://www.katharineashe.com.
Katharine Ashe is the author of books: I Married the Duke (The Prince Catchers, #1), My Lady, My Lord (Twist, #1), I Loved a Rogue (The Prince Catchers, #3), When a Scot Loves a Lady (Falcon Club, #1), I Adored a Lord (The Prince Catchers, #2), How to Be a Proper Lady (Falcon Club, #2), Swept Away by a Kiss (Rogues of the Sea, #1), The Rogue (Devil's Duke, #1; Falcon Club, #4), The Earl (Devil's Duke, #2; Falcon Club, #5), How a Lady Weds a Rogue (Falcon Club, #3)
Author Books
01
Three very different sisters beguile society with their beauty and charm, but only one of them must fulfill a prophecy: marry a prince. Who is the mystery Prince Charming, and which sister will be his bride?

On the way to marry a prince in a castle, a lady should never:

1. Bribe an infuriatingly arrogant and undeniably irresistible ship captain,
2. Let him kiss her senseless on a beach,
3. Battle thieves at his side,
and
4. Exchange wedding vows with him, even under the direst circumstances.

But daring, determined Arabella Caulfield isn't just any lady. And Luc Westfall is no typical ship captain. He's the new Duke of Lycombe, and to defeat a plot that could destroy his family he must have an heir. Now he knows just the woman for the job . . . and he's not above seduction to turn this would-be princess into a duchess.
02


The Bluestocking
Lady Corinna Mowbray has three passions: excellent books, intelligent conversation, and disdaining the libertine Earl of Chance.

The Rake
Lord Ian Chance has three pleasures: beautiful women, fast horses, and tormenting high-and-mighty Corinna Mowbray.

Neighbors for years, they've been at each other's throats since they can remember. But when a twist of fate forces them to trade lives, how long will it be before they discover they cannot live without each other?
03
In the third in Katharine Ashe's Prince Catchers series, the eldest of three very different sisters must fulfill a prophecy to discover their birthright. But if Eleanor is destined to marry a prince, why can't she resist the scoundrel who seduced her?

She can pour tea, manage a household, and sew a modest gown. In short, Eleanor Caulfield is the perfect vicar's daughter. Yet there was a time when she'd risked everything for a black-eyed gypsy who left her brokenhearted. Now he stands before her—dark, virile, and ready to escort her on a journey to find the truth about her heritage.

Leaving eleven years ago should have given Taliesin freedom. Instead he's returned to Eleanor, determined to have her all to himself, tempting her with kisses and promising her a passion she's so long denied herself. But if he was infatuated before, he's utterly unprepared for what will happen when Eleanor decides to abandon convention—and truly live.
04
London gossips are asking: What use has society of an exclusive gentleman's club if no gentlemen are ever seen to pass through its door?

After years as an agent of the secret Falcon Club, Lord Leam Blackwood knows it's time to return home to Scotland. One temptation threatens his plans—Kitty Savege. The scandal-plagued lady warms his blood like a dram of fine whiskey. But a dangerous enemy stands in the way of desire, and to beat this foe Leam needs Kitty's help…

Kitty never wanted to spend her holidays in a wretched country village! With snow up to the windows, escape is nowhere in sight. A roguish Scottish lord, however, is. His rough brogue sends tingles of heat from Kitty's frigid toes to her chilled nose, but she's confident she can withstand that. What she cannot control is the reaction of her carefully guarded heart when she discovers this beast is, in fact, no beast at all…
05
Three very different sisters beguile society with their beauty and charm, but only one of them must fulfill a prophecy: marry a prince. Who is the mystery Prince Charming, and which sister will be his bride?

All that clever, passionate Ravenna Caulfield wants is to stay far away from high society's mean girls.

All that handsome, heroic Lord Vitor Courtenay wants is to dash from dangerous adventure to adventure.

Now, snowbound in a castle with a bevy of the ton's scheming maidens all competing for a prince's hand in marriage, Ravenna's worst nightmare has come true.

Now, playing babysitter to his spoiled prince of a half-brother and potential brides, Vitor is champing at the bit to be gone.

When a stolen kiss in a stable leads to a corpse in a suit of armor, a canine kidnapping, and any number of scandalous liaisons, Ravenna and Vitor find themselves wrapped in a mystery they're perfectly paired to solve. But as for the mysteries of love and sex, Vitor's not about to let Ravenna escape until he's gotten what he desires . . .
06
The Rules of Being a Proper Lady
1) Never take steps greater than six inches apart.
2) Never look boldly at a gentleman.
3) And never, ever, kiss a man who is not your fiancé.

But beautiful, bold Viola Carlyle doesn't care about the rules. And she desperately wants to kiss the notoriously tempting Captain Jin Seton, the man who brought her kicking and fighting back to English society. Kidnapped as a child, now she longs to return to that life of freedom where she was able to live—and love—as she wished.

Having hunted Viola for two years, Jin Seton has finally found his good luck—for, by finding Viola, his oldest, deepest debt will at last be paid. And although he has vowed not to let her win his heart, this very improper lady might finally be the one who tames him.
07


When pirates storm Viscount Steven Ashford's ship upon the high seas, it brings him closer than ever to the nefarious criminal he seeks to ruin. Only one seductive detail threatens his victory: the scandalous beauty imprisoned with him, Lady Valerie Monroe. Temptation has never been so intoxicating or so forbidden, for Steven is disguised as a French priest. If they make it off the ship alive, to protect her from his enemies he must never see her again ...

AN UNDENIABLE LOVE

Back in England, and under the ton's scrutiny for a reckless past she hasn't escaped, Valerie dreams of the breathtaking "man of the cloth" with whom she shared her greatest adventure. Then he reappears in society under his true identity, Viscount Ashford, but, despite the danger, their consuming passion cannot be denied. Now standing in the way of their desire are Valerie's wounded heart, Steven's lone destiny, and a villain who will stop at nothing to crush them both.
08


Evan Saint-André Sterling is rich, scarred, and finished with women—forever. He's not about to lose his head over the bewitching beauty who once turned his life upside down.

But Constance needs a warrior, and Saint is the perfect man for the job. Only as a married woman can she penetrate Scotland's most notorious secret society and bring a diabolical duke to justice. When Constance and Saint become allies—and passionate lovers—he'll risk everything to protect the only woman he has ever loved.
09


Opposites…

Handsome, wealthy, and sublimely confident, Colin Gray, the new Earl of Egremoor, has vowed to unmask the rabble-rousing pamphleteer, Lady Justice, the thorn in England's paw. And he'll stop at nothing.

Attract.

Smart, big-hearted, and passionately dedicated to her work, Lady Justice longs to teach her nemesis a lesson in humility. But her sister is missing, and a perilous journey with her archrival into unknown territory just might turn fierce enemies into lovers.
10
If a lady is virtuous, he should deny her nothing.

Beautiful Diantha Lucas understands society's rules: a young lady must find a man to marry. But Diantha has a bigger goal, and she's not afraid of plunging into adventure to achieve it. When daring, dashing Wyn Yale rescues her, she's certain he's just the man she needs.

As an agent for the secret Falcon Club, Wyn knows his duty, but he's not about to admit he's a hero of any sort. He has a plan, too: steal a prized horse, murder an evil duke, avenge an innocent girl, and probably get hanged for it—in that order. Wyn can't afford to be distracted by a pretty face, even one with delectable dimples and kissable lips. But how can a country miss and a hardened spy solve their problems when they can't keep their hands off each other?