Author bio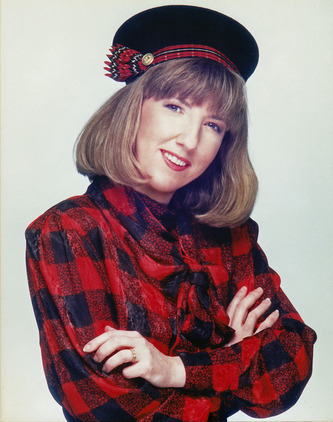 Laura Kinsale - book author
Laura Kinsale is a New York Times bestselling author and both winner and multiple nominee for the Best Book of the Year award given by the Romance Writers of America.

She become a romance writer after six years as a geologist--a career which consisted of getting out of bed in the middle of the night and driving hundreds of miles alone across west Texas to sit drilling rigs, wear a hard hat, and attempt to boss around oil-covered males considerably larger than herself. This, she decided, was pushing her luck. So she gave all that up to sit in a chair and stare into space for long periods of time, attempting to figure out What-Happens-Next. She and her husband David currently divide their time between Santa Fe, New Mexico, and Texas.
Laura Kinsale is the author of books: Flowers from the Storm, The Shadow and the Star (Victorian Hearts, #2), Lessons in French, For My Lady's Heart (Medieval Hearts, #1), The Prince of Midnight, Seize the Fire, Shadowheart (Medieval Hearts, #2), Midsummer Moon, My Sweet Folly, The Dream Hunter
Author Books
01


Then one fateful day she receives the shocking news - the duke is lost to the world. And Maddy knows it is her destiny to help him and her only chance to find the true man behind the wicked facade.

But she never dreamed her gentle, healing touch would alter his life and her own so completely - and bind them together in need, desire...and love.
02


Wealthy, powerful and majestically handsome, he is a man of dark secrets--a master of the ancient martial arts of an exotic distant land. Scarred by a childhood of shocking degradation, he has sworn to love chastely... but burns with the fires of unfulfilled passion.

THE STAR

Lovely, innocent and nearly destitute, she is drawn to him by a fevered yearning she could never deny -- following her enigmatic "shadow warrior" into a dangerous world of desire and righteous retribution.
03


Trevelyan and Callie are childhood sweethearts with a taste for adventure, until the fateful day her father discovers them embracing in the carriage house and, in a furious frenzy, drives Trevelyan away in disgrace. Nine long, lonely years later, Trevelyan returns. Callie discovers that he can still make her blood race and fill her life with excitement, but he can't give her the one thing she wants more than anything--himself.

For Trevelyan, Callie is a spark of light in a world of darkness and deceit. Before he can bear to say his last goodbyes, he's determined to sweep her into one last, fateful adventure, just for the two of them.
04


For the beautiful widow, Princess Melanthe, those same laws and traditions conspire to consume her land and her independence. Her husband's death has left her kingdom an inviting target for neighboring territories. Where Ruck sees a clear path, Melanthe must navigate through twisting alleyways, using shrewd deceit and devious strategy.

Can these two help each other overcome the powers conspiring against them? Will the passion in their hearts escape the constraints of their station? Is devotion enough?

With her classic romance FOR MY LADY'S HEART, author Laura Kinsale has crafted a rich, sensual portrait of life during the Middle Ages. And, now for the first time, readers can choose between two versions of the story. Both are included in this same ebook.

The first is the original published novel filled with authentic Middle English dialogue and deep period detail. The second (included only here in the ebook version) had been painstakingly reworked by the author to include a tighter read and more modern words for dialogue. Whichever you decide to read, you'll be richly rewarded with a story of love and honor for the ages.
05
06
07
08
09
10
String of Pearls. After the funeral of Lady Stanhope, her unacknowledged illegitimate daughter Zenia 25 agrees to guide him across the Arab desert if he will take her to her unknown father Michael Bruce in London. For months, she is a loyal servant, a ragged Bedouin boy. They save each others lives, until the night a prince sees her as a female, and condemns them to death. Historical Note that explorer Stanhope and younger lover Bruce were real.