Author bio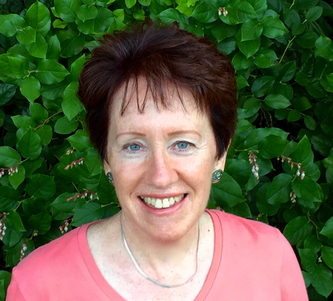 Janet Birgenheier - book author
Janet Birgenheier has been a lifelong learner and communication professional. A graduate of the University of California at Davis with a Bachelor of Arts in English, she briefly worked as a journalist, writing for The Bridgeport Post in Connecticut.

After pivoting into corporate America, Janet created communication, training, and change management programs for Electrolux, Dresser Industries (where she met her mentor), Citicorp (now Citigroup), Charles Schwab, Kaiser Permanente, Symantec, and for clients of several major consulting firms. She also led her own consulting practice. Late in her career, Janet earned a Master of Science in organization development from the University of San Francisco.

Since retiring from corporate life, she has built and now conducts a career coaching practice, guiding her clients to realize their visions for meaningful work.

The Mentoring Difference: Stories to Inspire Your Career Transformation is Janet's first book. Her 20-year relationship with a mentor she met early in her corporate career inspired her to write the book.

Janet Birgenheier is the author of books: The Mentoring Difference: Stories to Inspire Your Career Transformation
Author Books
01


What if a wise, caring, accomplished person could inspire you to fulfill your calling? Someone who shares your passions. A role model whose lessons shape your profession and your life. A great listener with whom you bare your soul. An advisor who challenges you to become your best self. A friend who eases you out of the nest when you're ready.

This person is called a career mentor. But, how can a mentor make this kind of difference for you? You might be stuck in a dead-end job or have no idea how to identify a career with purpose. Or perhaps you enjoy your work, but lack skills, confidence, and grounding to succeed.

This book demonstrates the power of mentoring to shape your career and impact your life. It was inspired by the author's own mentor, and she tells her transformation story. She entered corporate America in a 1970s, male-dominated industry. Because of her mentor, she mastered important skills and even more important life lessons. She gained the confidence, assertiveness, and courage that drove her later success.

Nine additional, inspiring stories reveal how professionals in a variety of fields transformed under their mentors' guidance.

For example, a musician and technical writer with disabled hands and chronic back pain reinvented herself as an organizational consultant, trainer, and meeting facilitator. A young psychology graduate discovered his true calling to serve people by practicing law. A wife and mother with no career became enamored with Montessori education, took charge of a training center, and founded her own school. A boy growing up in a Palestinian camp migrated as a young man from Jordan to America, completed his business degree, and became a successful restaurant entrepreneur. A struggling, single mother and waitress developed into a Ph.D. level public historian, author, professor, and politician.

Discover enlightening themes across the stories. Get relevant, actionable advice on how to receive a mentor and nurture the relationship. Learn how to transform your career and life through the power of mentoring!