Author bio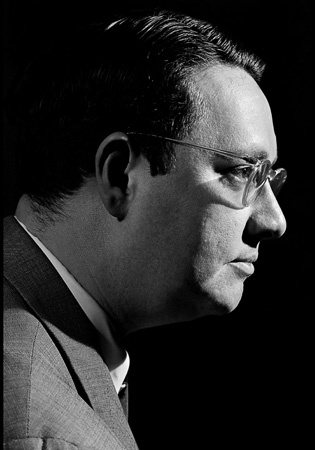 John Franklin Bardin - book author
John Franklin Bardin was born in Cincinnati, Ohio on November 30, 1916. During his teens, he lost nearly all his immediate family to various ailments. As he approached thirty, he moved to New York City where during his adulthood he was an executive of an advertising agency, published ten novels and taught creative writing as well as advertising at the NEW SCHOOL FOR SOCIAL RESEARCH.

In 1946, Bardin entered a period of intense creativity during which he wrote three crime novels that were relatively unsuccessful at first, one of them not even being published in America until the late 1960s, but which have since become well-regarded cult novels. His best-regarded works, The Deadly Percheron, The Last of Philip Banter and Devil Take the Blue-Tail Fly experienced renewed interest in the 1970s when they were discovered by British readers.

Also involved in public relations and journalism, Mr. Bardin resided thereafter in New York City until his death.
John Franklin Bardin is the author of books: The Deadly Percheron, Devil Take the Blue-tail Fly, The John Franklin Bardin Omnibus, The Last of Philip Banter, Liefde maakt dood, Purloining Tiny, The Case Against Butterfly, Qui veut la peau de Philip Banter?, Requiem per Philip Banter, The Case Against Myself
Author Books
01

"The opening chapter defies description. Imagine one of those 1930s screwball comedies with the crazy situations, but substitute malevolence for humor."—Karl Edward Wagner
 
"Doctor, I'm losing my mind." So begins John Franklin Bardin's unconventional crime thriller in which a psychiatrist's attempts to help his patient lead to a dead-end world of amnesia and social outcasts. The Deadly Percheron is a murder mystery, poignant love story, and an unsettling and hallucinatory voyage into memory, madness, and despair.
02


In 1946 New York, Ellen, a world-renowned musician, is suffering from the effects of her latest mental breakdown. Amongst other challenges, a chance meeting with a folk singer from her past causes her psychological well-being to rapidly deteriorate. Over the following terrifying weeks, Ellen finds herself becoming both a criminal and a victim as she attempts to contend with the darkness within.
03


The Deadly Percheron, The Last of Philip Banter and Devil Take the Blue-Tail Fly are unlike anything else in modern crime literature.

For the first time all three have been gathered together in a single volume, and at long last reintroduce the work of a great and original writer.
04
05

Men denkt aan moord door: de scholier, de vader van het meisje, de officier van justitie, die met haar scharrelde, de klusjesman van de school, die het meisje voor zijn dochter aanzag...
09
10